It's been cold outside in the mornings so I set just inside my door and read instead of laying in my hammoc. Dodo sleeps on my lap while i read.
There have been some weddings in my village. And before the wedding the house is built by the men and the women put clay in the house and wet it and dance inside the house so that the house has a hard flatish flooring. This is some of the dancing just outside the house.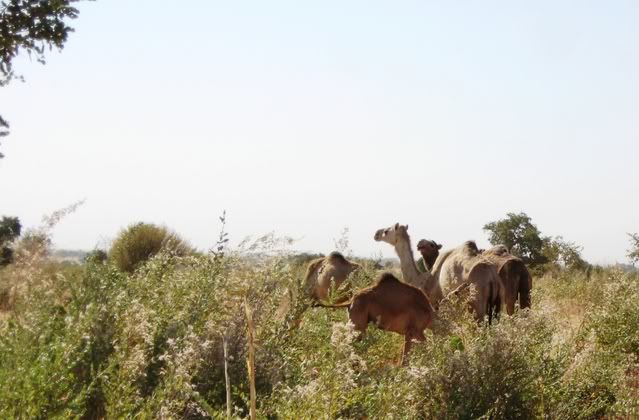 This is the kind of thing i see on my bush walk from my village to the main road during dry season. The camels are gone during rainy/farming season because the nomadic herders take all their animals north in to the Sahara because they would eat all the growing millet and sorghum and beans if they were left in the area.