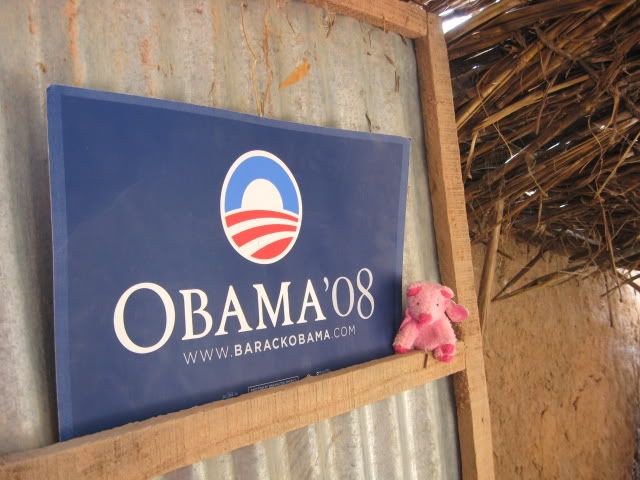 I've desided to take a page out of the Flat Stanely book and take pictures with this lovely pig Cousin Sue gave me at my going away party! This is the inside of my house door!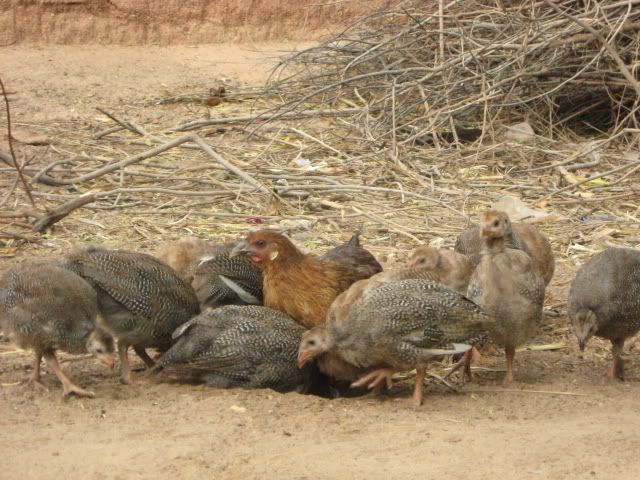 Here is my chicken and some of the guinea fowls she raised. The redish ones are mine and the black ones are my landlady's. Unfortunatly the chicken is no longer with us as according to my villagers someone hit her and an egg died(broke) inside of her and she died.
Heres a cute little hedgehog someone caught for me. They eat them but i let this guy go.
Theres a saying here like the american "Its a peice of cake" that goes something like "Its like catching Hedgehogs" Because you just touch them and they roll up in a ball and wahlah you have dinner....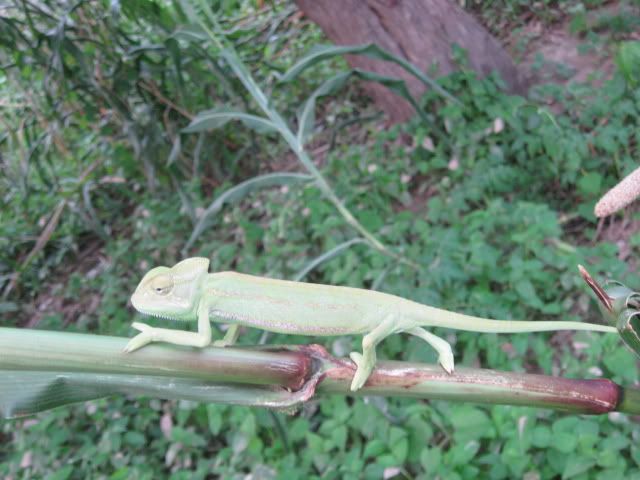 Chamillians are everywhere!!! I keep saving them and putting them out in the bush as kids kill them because everyone is scared of them.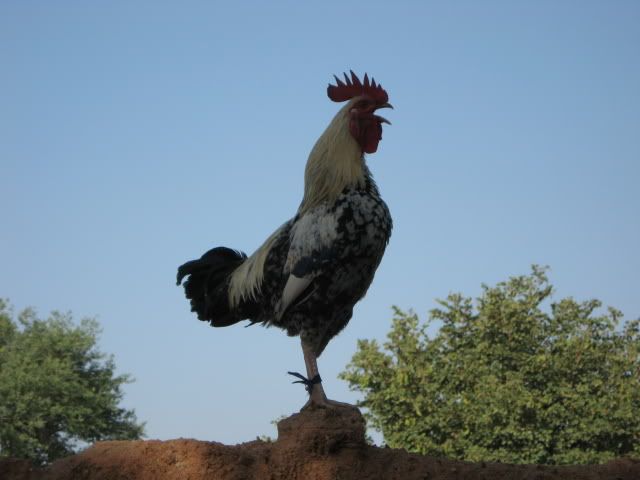 Heres my big roster crowing in the morning.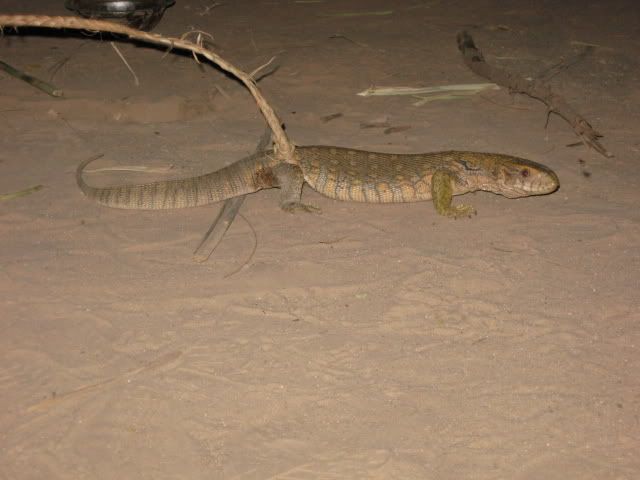 This is a local land moniter lizard. They caught her for me and we ate it. YUMMY!!!!
Dodo playing in a bag in my house. Nigerien cats like bags too!!